The Pool Factory Shipping Information
Shipping & Handling Disclaimer
All purchases at The Pool Factory™ are charged a handling fee of $3.95 per order. We are unable to credit you for shipping and handling charges.
What Is Shipping With Lift Gate Service?
If you add lift gate service for $39, the delivery will come on a special truck with a hydraulic lift. The driver will use the lift to place the pallet on the ground curbside. (The truck driver is not responsible in moving your pallet to your desired location).This will make receiving the shipment easier especially if only one person is home to receive it. If you do not choose liftgate you will need to have two adults to help assist the driver in unloading.
Example of a truck with a liftgate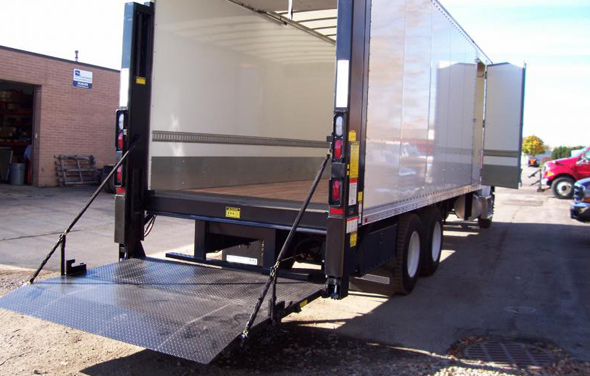 You will have the option to add the Lift gate service option at checkout.